Tips for Setting Up a Home Office in a Small Space
Posted by Jennifer Walker on Monday, February 7, 2022 at 9:23 AM
By Jennifer Walker / February 7, 2022
Comment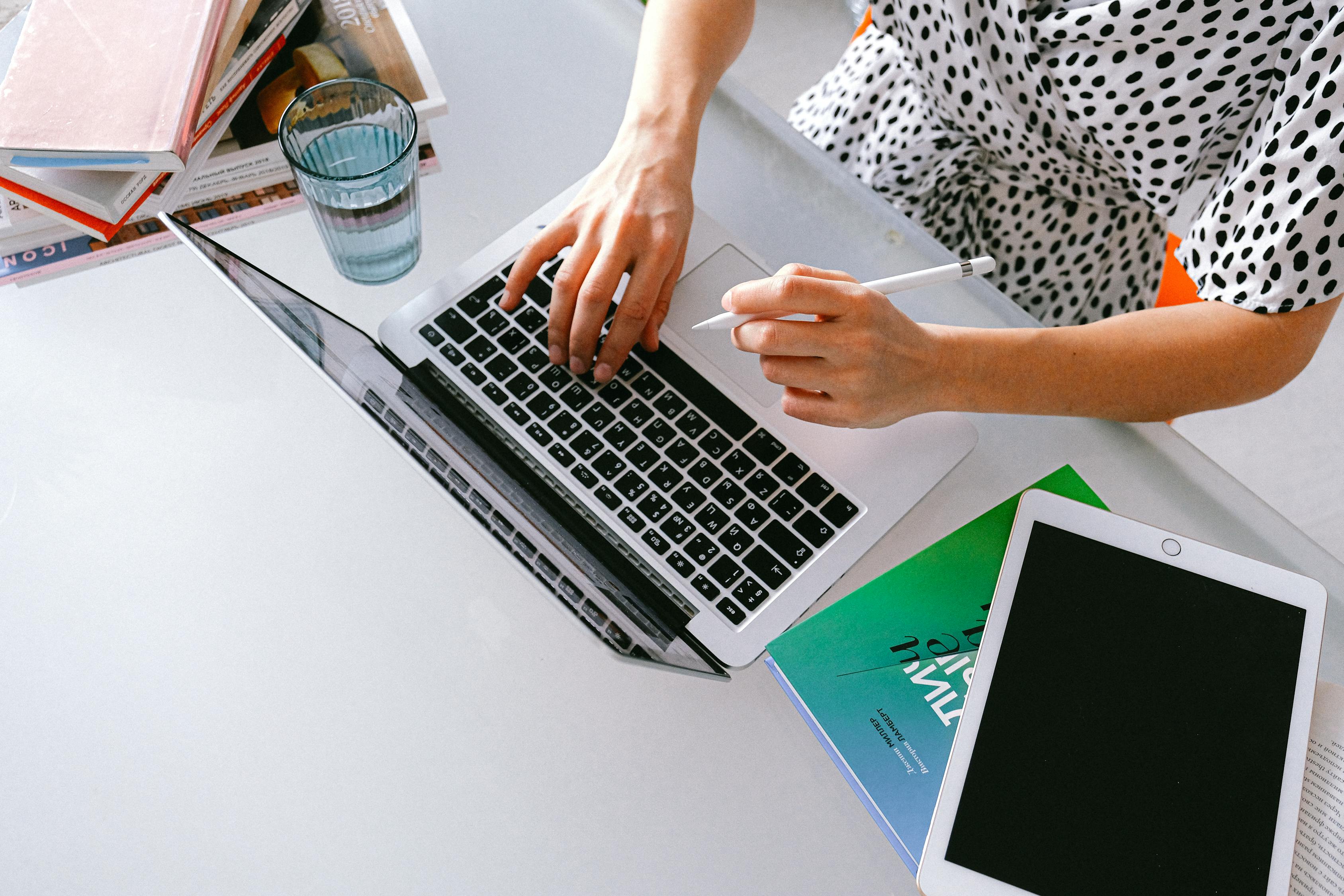 Image via Pexels
Tips for Setting Up a Home Office in a Small Space
by Stephanie Haywood
When you're living in a small space, like a one-bedroom apartment or home, setting up a home office can be challenging. You have to know how to use your space effectively and get the most out of it. Are you struggling with getting your home office set up because of size restraints? Don't worry, you're not alone. Check out the following tips from 207 Prime Properties for setting up an office in a small space.
Tip 1: How to Plan Your Home Office
Planning your home office is probably one of the most important parts of setting up. You need to find the optimal place for your home office, as you'll need to avoid distractions as much as possible. If you're living alone, setting up in a public area is probably fine, like your living room or dining room. If you've got roommates, though, you'll need to set up in a less used place, most likely.
Tip 2: Budgeting for Your Home Office
Working from home comes with perks, but you're still probably going to need to spend some money on your home office setup. Find furniture and items that fit your budget so that you don't overspend on your home office. Sometimes, using furniture you already have is the most cost-effective option.
Tip 3: Finding Furniture and Fixtures
The furniture that you've got for your home office makes a big difference. In a small space, dual-use is very important. Your working area should provide some storage options. Fixtures, like lamps, should be small and able to be put away when not in use. This is going to make a big difference in separating work and home life.
Tip 4: Pick Functional Decor
Decorating your home office is a big deal. You want your decor to be functional, most of the time. Consider purchasing appealing calendars and wall planners. This can help you keep your work organized, even if you are working from home. Time management is crucial when you're working from home.
Tip 5: Spruce it Up for Clients
If you're running a business from your home, your home office needs to be inviting for clients, too! Hosting clients is going to be a big part of making money for your business, and you'll need to decorate for that. Be sure that you purchase things like wall art and house plants to give your space an office vibe.
Another great option is something like an amethyst crystal. Amethysts are a large, purple variety of quartz. They get their coloring from natural irradiation and iron impurities. Whether you're drawn to amethyst for its beauty or energy, it can make a terrific addition to your home office. If you want to see some examples, click here for a selection of amethyst.
Tip 6: Manage Distractions by Redecorating if Necessary
Often, working from home provides a lot of distractions that aren't present in the workplace. If you're using a room like your living room to work in, make sure that you're oriented so that things in the living room can't distract you. Effective furniture arrangement makes a big difference.
Working from home provides its own set of challenges and advantages. Often, these things overlap when it comes to making a home office space. Be sure to follow the tips listed here if you want to make the most out of your home office experience!
Has your business outgrown your house? If you still want to work from your home, an upgrade may be in order. Get in touch with 207 Prime Properties to start looking for that perfect new place.