Tracy Jackson McCarty
Realtor®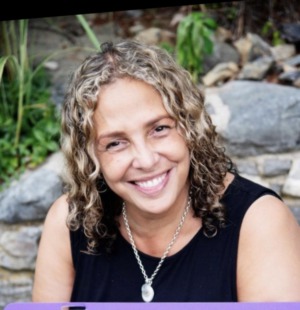 Tracy joined our team in 2018 and brings years of business, community activism, residential building and relocating experience to the table. Developing and sustaining trustworthy, respectful relationships are the foundation you need before you can entrust anyone to help you buy or sell your home.
With over 30 years of hospitality and business experience, customer service and due diligence are second nature.
Tracy has worked in the private sector as a Human Resource Manager, and Sales Manager in Corporate Retail.  Wired for community and civic duty, volunteering for several Boards and Committees including York Public Library Board of Trustees, YYF, an elected seat to the Board of Selectmen in York, Maine (Chair for 2 years), and for over a decade, served for Junior League of America in Champaign IL, Marietta, GA, Palo Alto, CA, Winter Park Fl and Boston, Mass (all places her family lived due to professional relocations) is part of who she is.
Tracy is from Lexington, Mass, and spent summers in York Maine annually until she moved here permanently to raise her two sons (20 and 23) in 2008.
Her passion for the Seacoast, includes the Kennebunks, Kittery, Portsmouth, Rye, and of course, York.  This gives any client the advantage of having one of the best agents working for them. She is dedicated to leaving no stone unturned for her clients, ensuring they have honest communication, integrity from vendors, and a voice every step of the way to closing.
In her spare time, Tracy enjoys watching her sons play college football, entertaining, gardening, spending time with her book club, traveling, and volunteering in the community.  
Testimonials
Tracy McCarty epitomizes the role of a Realtor. I became a Realtor myself while working with Tracy. She found a home that was a good fit for me and ultimately got me into it through some tough negotiations and some pitfalls. Tracy is a Realtor I intend to emulate. Thank you for all your efforts and hard work and showing me the type of Realtor I want to be. - Eric Fischbach
Eric Fischbach
We were casually looking for a vacation spot in Maine at the same time relocating from New Jersey to Massachusetts. When a house fitting our desires came up, Tracy was on it immediately and closed the deal. Given the limits on our time AND the fact it was a sellers' market, we were very impressed. Since we were new to the area, we relied on Tracy to help with making contacts and getting clarity on local ordinances. She is knowledgeable, amazing in her support and fun to be around! Even when she was not sure of something, she researched to find answers. Tracy was always timely in her responses and went over and above what a realtor should do. In fact, even after we closed, Tracy is still in touch, helping us. We truly hope after COVID, we can sit down and have a drink! Thank you Tracy!
Lynn and Henry P