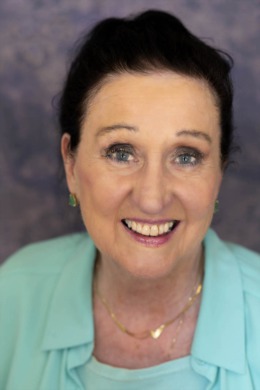 After graduating from Emerson College, Boston MA, I created a very successful selling career for major pharmaceutical companies. There I won various awards both national and local.
Selling from Buffalo east was not conducive for a small family. I entered Real Estate in 1995 and I love it.  I am a member of the York County Board of Realtors and a member of the Real Estate Buyer's Agent Council. I subscribe to the Realtor's Code of Ethics.
I will take you from start to finish when buying or selling a home-have since 1995. There is much involved and I have the experience in my marketplace. Here too I have won various awards, both for volume and Customer Service.
Being involved in community and business affairs keeps me attuned to the events we all are experiencing.  We must keep educated with at least nine credits a year for our profession.
I reside with my husband Bob. Sons Bobby and Richard are on their own now, and we are very proud of them.
Testimonials
Marge MacKenna is VERY trustworthy, which I believe is the most important attribute you look for in a realtor. I bought a home 4 years ago and found it to be a daunting task because for the first time in my life I was alone in making the purchase. Marge led me through the process, knew all the
critical questions to ask on my behalf, and consistently looked out for my best interest. I am very happy in my home and will be forever grateful to Marge for her expertise and trustworthiness through the home buying process!
Dr. Dianne S.
Marge has been my realtor for over the last 25 years, helping me buy land, various houses, selling various houses, and keeping me informed with future prospects. she knows exactly what I have been looking for, and closed many deals for me in a timely professional manner. I am not a developer, just
an IT professional that has moved many times, building or buying various properties with the goal of reducing my mortgage and expenses over the years. Through these years, I have tried a few other realtors, but those deals never worked out. I highly recommend Marge.
Jim B.
Marge Mackenna is the dream real estate agent for a buyer. She was incredibly helpful from the first hour we made a cold call to her from a "for sale" sign with her phone number. She was consistently upbeat and competent with the endless follow-up and follow-through all the way to closing - and
beyond. It's a lucky prospective buyer that has this much assistance and guidance house-hunting.
Anthony A.
WE contacted Marge after we were with another broker for over 9 months with NO sale. Marge was immediately available to come see our condo and give us ideas/suggestions why it probably hadn't sold. We started to work with her and were so impressed by her Pro-Activity and ideas. Marge not only
got it sold in less than 3 weeks but also did so many "little extras" for us-like -like dropping off keys-returned our cable box to the cable company-drove to our Management company to get the resale certificate etc. Marge MacKenna is the real deal and you should give her the opportunity to help you : buy or sell your dream home.
Tony C.
We contacted Marge about a house we were interested in that needed a lot of work that was listed for a lower market price. Because we live three states away, Marge went to see the property and advised against us pursuing it because it needed too much work. She could have made an easy sale but
instead looked out for our interests which made us trust her implicitly. We ultimately found our dream home with her expert guidance. She was also great at recommending local businesses and services that a new homeowner needs being new to the area. Now nearly one year later, we still communicate regularly. My wife and I would recommend Marge to anyone looking for a real professional who is willing to go the extra yard for her clients.
Paul M.
More Testimonials